Davide Ceolin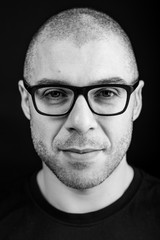 Full Name

Dr. D. Ceolin

Function(s)

Scientific Staff Member
Email

Davide.Ceolin@cwi.nl

Telephone

+31 20 592 4067

Room

L327

Department(s)
Biography
I am a tenure-track researcher in the Information Access group at Centrum Wiskunde & Informatica (CWI) in Amsterdam and an assistant professor for the User Centric Data Science group at the Vrije Universiteit Amsterdam. I teach The Social Web course at the Vrije Universiteit Amsterdam. I supervise both Bachelor and Master projects. My research interests are centred around the challenge of assessing the quality of online information, ranging from the assessment of credibility and veracity of information to the analysis of its trustworthiness and provenance. Currently, I serve the Credible Web W3C community group and is a member of the Credibility Coalition. I obtained a PhD in Computer Science from the Vrije Universiteit Amsterdam in 2014.
Research
My research tackles information quality assessment online from a broad perspective. As such, I am interested both in the development of computational methods to assess it, as well as in the socio-economic impact of the quality of the information online.
Topics I deal with in my research are:
Crowdsourcing for information quality and credibility assessment;
Distributed system for information quality assessment;
Theoretical Information Quality Models;
Logic Frameworks for Trust and Information Quality Management;
Analysis of the Perception of Social Phenomena;
Quality Assessment of Semantic Publishing.
Current projects with external funding
The eye of the beholder: Transparent pipelines for assessing online information quality (The eye of the beholder)