Bert Zwart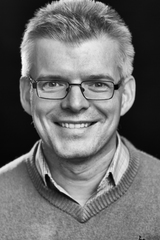 Full Name

Prof.dr. A.P. Zwart

Function(s)

Scientific Staff Member, Group leader
Email

Bert.Zwart@cwi.nl

Telephone

+31 20 592 4018

Room

M333

Department(s)
This user has not written a biography yet.
This user has not created a research page yet.
Projects
Bridging Probabilistic and Competitive Analysis of Scheduling Policies
Rare events: Asymptotics, Algorithms, Applications
2QR

Two-dimensional models in queues and risk Module 1
Professional activities
professor

Professor by special appointment Technische Universiteit Eindhoven (TU/e)
boardMember

Member of the management team of STAR, the Dutch mathematics network on Stochastic (since 2014; chair since July 2015).
editor

Journal : Queueing Systems
editor

Journal : Stochastic Systems
editor

Journal : Operations Research
editor

Advances in Applied Probability & Journal of Applied Probability, December 2016 -- present.
awarded

Applied Probability Trust Award
awarded

Gijs de Leve Prize
awarded

Erlang Prize - October
awarded

IBM Faculty Award - 2008/2009
awarded

Performance conferentie, Namen Belgie - Best paper
grant

Veni Innovational Research Grant NWO - Asymptotic analysis of queueing systems
grant

Vidi Innovational Research Grant NWO - High dimensional service systems