Laurens Kuiper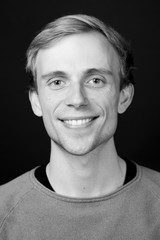 Full Name

L.N. Kuiper

Function(s)

PhD student - DuckDB Engineering B.V.
Email

Laurens.Kuiper@cwi.nl

Telephone

Room

L317

Department(s)

Homepage
Biography
I started a position as PhD student in the Database Archictectures group at CWI in October 2020, after finishing my Master's specialisation Data Science in Nijmegen. The topic of my Master's thesis was query re-optimization in DuckDB. I like it when research finds its way into real-world applications, and that's why I enjoy systems research so much. I aim to implement all of my research in CWI's DuckDB. My general research interests include algorithms, programming, database systems, and information retrieval.
Publications
Kuiper, L.N, Raasveldt, M, & Mühleisen, H.F. (2022). Efficient external sorting in DuckDB. In Proceedings of BICOD 2021/2022 (pp. 40–45).

Mhedhbi, A, Lissandrini, M, Kuiper, L.N, Waudby, J, & Szárnyas, G. (2021). LSQB: A large-scale subgraph query benchmark. Proceedings of the ACM SIGMOD Joint International Workshop on Graph Data Management Experiences & Systems (GRADES) and Network Data Analytics (NDA), 8.1–8.11. doi:10.1145/3461837.3464516
Current projects with external funding
Facebook Research Grant (Facebook)