Alexander Schönhuth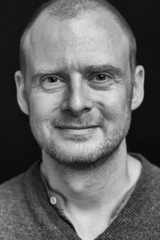 Full Name

Prof.dr. A. Schönhuth

Function(s)

Researcher - Unknown
Email

A.Schoenhuth@cwi.nl

Telephone

+31 20 592 4113

Room

M242

Department(s)

Homepage
Biography
I am a Genome Data Scientist who works at the interfaces of statistics, discrete mathematics and pattern recognition on the one hand and molecular biology and biomedicine on the other hand. I joined CWI in 2010, coming from UC Berkeley where I was a postdoctoral fellow in the Laboratory for Mathematical and Computational Biology in the Department of Mathematics, and I got tenure at CWI in 2014. Prior to UC Berkeley I also was a postdoctoral fellow in the Data Mining and Computational Laboratories of the School of Computing Science at Simon Fraser University in Vancouver. I received my PhD in 2006 from University of Cologne, Germany. On the theoretical end, I am particularly interested in data mining, sequence analysis and machine learning, with a special focus on Markovian and latent variable models. Biomedical questions I address relate to issues in computational genomics, in particular in the areas of pathogen, cancer and single cell biology. Genotyping and phasing variants from next- and third-generation sequencing data is a special focus. I am also concerned with computational pan-genomics, that is, to try to make sense out of -- soon -- millions of sequenced genomes, and with translating genome sequencing data into information that one can make use of in clinical practice, using machine learning methods.
Current projects with external funding
Statistical Models for Structural Genetic Variants in the Genome of the Netherlands
Professional activities
Committee member: Member Program Committee - ACM Conference on Bioinformatics,ᅠᅠComputational Biology and Biomedicine [ACM-BCB], 2012, 2017
Committee member: Founding Member - Consortium, "Computational Pangenomics"
Committee member: Member Consortium - "The Genome of the Netherlands"
Grants
- Summer Semester Stipends, IPAM, UCLA, 2016, 2017 (2016)
Vidi Innovational Research Grant NWO (2013)
- Fall Semester Stipend, IPAM, University of California at Los (2011)
Awards
Faculty of the 1000 paper award (voor "CLEVER: Clique-Enumerating Variant Finder") (2013)